AREAS OF APPLICATION 
Heating systems

Industrial processes

process technology

Gas analysis

Heat treatment
ADVANTAGES:
High performance, low cost sensor for heat treating applications
Grand reliability, compatibility and accuracy
Ideal for use in carburizing, neutral Principle of Operation: hardening, and applications
Open electrode design resists sooting and aids in probe burn-off
Burn-off port as standard without loss of insertion length
Every probe is 100% tested with certification, certificate is shipped with each probe
Response time < 1.0 second
Interchangeable with all oxygen probes or carbon sensors
Reduces stress on the 4-bore tube, reducing the incidence of breakages
Improved electrical contact on expansion and contraction of the sheath
Improved gas flow across the sensor tip
FEATURES

 
:
The MESA oxygen probe or the carbon sensor belongs to the last generation of "in-situ" oxygen sensors that use the CSIRO substrate. The probe has been completely redesigned based on years of practical experience in order to eliminate the problems encountered with other oxygen probes available on the market.
The zirconium carbon sensor has been used to control the carbon potential in many carburizing processes for almost three decades, and more recently in other processes as well.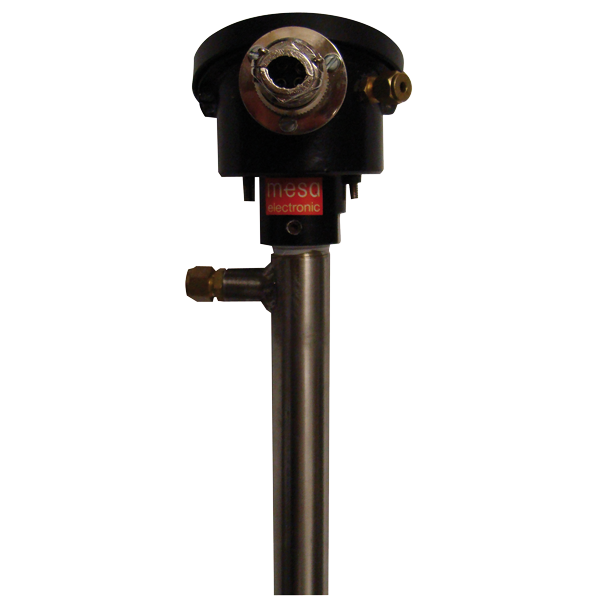 TECHNICAL SPECIFICATIONS
Output power:

0.00 to 1.30 volts

Required input impedance:

The oxygen probe carbon sensors should be used with test, recording, and display instruments with an input impedance of 8 megohms or greater.

Precision:

+/- 0.05 percent weight of carbon in the normal working range

Response time:

Less than 1.0 seconds

Thermocouples:

Type S – with thermocouple

Type W – without thermocouple

Working temperature:

760 ° C to 1000 ° C

Protection tube:

Sandvik 253 MA ™

Types of probes:

VIG – with a tube diameter of 26.67 mm (can be VIG-S – with thermocouple or VIG-W without thermocouple)




This type can be mounted vertically and horizontally inside the furnace

 

.

VIK – with a tube diameter of 21.30 mm (can be VIK-S – with thermocouple or VIK-W without thermocouple)




This type can only be installed vertically inside the furnace.

Lengths of the probes:

Standard – 650 mm, 750 mm, 850 mm and 950 mm.

 

??


Other lengths are possible on request.

Mechanical shock:

Resistant to light mechanical shocks.

 

Handle with care.

Immersion depth:

3 inches at least

Reference air:

Uncontaminated air at a maximum flow rate of 236 ccm3 (cubic centimeters) per minute.
Address
Johann-Flitsch-Strasse 2
83075 Bad Feilnbach