OXYGEN PROBE FOR HEAT TREATMENT SYSTEMS TYPE: KE
FUNCTION
The KE oxygen probe is suitable for direct installation in the furnace atmosphere and is maintenance-free. The emf output corresponds to the Nernst voltage. The probe temperature is recorded by a PtRh-Pt thermocouple.
The oxygen probe is suitable for direct connection to all well-known C-level control systems (e.g. MCON Carbo).
The probe delivers a continuous measuring signal and is characterized by a fast response time.
The current one is derived from the Nernst probe voltage and the EMF of the thermocouple.
Calculated carbon content of the furnace atmosphere.
The remaining service life of the probe can easily be determined from the reproducible internal resistance.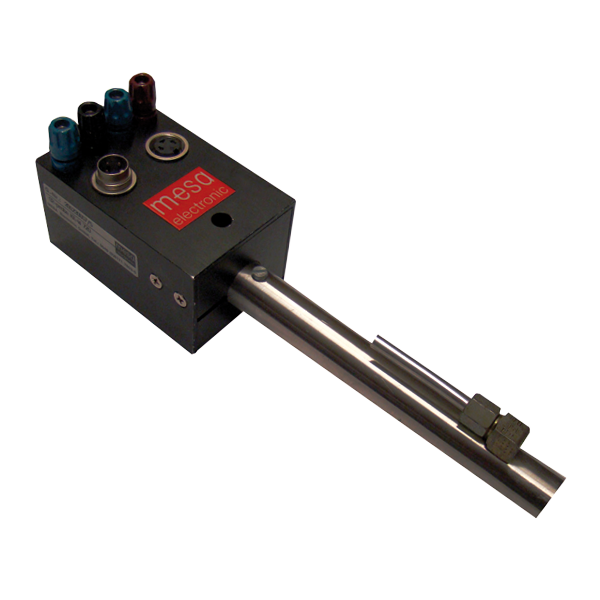 TECHNICAL 
SPECIFICATIONS

:
Sensing element:

Continuous zirconia tube

Measuring range:

1 … 10

 

-28

 

bar partial pressure

response time

approx. 1 second.

Working temperature:

700 … 1050 ° C

Thermocouple:

Pt10Rh-Pt type "S", DIN 43710

Protection tube:

Heat-resistant steel or according to customer requirements

Nominal length:

600 mm special lengths up to 1200 mm

Installation thread:

1 "G

Connection:

Clamping sockets and plugs separated for probe and thermocouple

Connection for air lines:

Reference air and purge air
Address
Johann-Flitsch-Strasse 2
83075 Bad Feilnbach