Powerpack
NTV 44 Processing
FUNCTION
The newly revised NTV44P power supply unit now regulates the L-probe temperature, thereby compensating for errors caused by different gases or changing ambient temperatures. The heating behavior has also been significantly improved compared to conventional constant voltage mode. 
The NTV44P is now fully microprocessor controlled and offers a multitude of new functions. An important new function of this device is the conversion of the L-probe voltage into an equivalent zirconium dioxide probe voltage.
With this function, existing systems can be converted to a more cost-effective L-probe control immediately.
TECHNICAL SPECIFICATIONS
Basic (basic functions):

Non-isolated voltage output 0… 1.3 V

Optional isolated universal output 0..10V or 0 .. (4) .. 20 mA

% O2 or dew point calculation (specify measuring range or process temperature when ordering)

Time-controlled probe rinsing function (optional)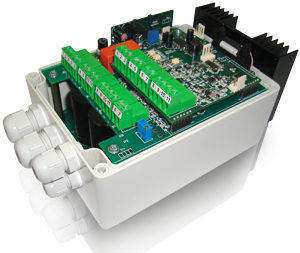 Address
Johann-Flitsch-Strasse 2
83075 Bad Feilnbach